Curriculum
The Institute's curriculum is broken down by four sections: academic seminar, community service, site visits, and cultural and civic events. These four components will combine the practical knowledge gained in the classroom with the experiential knowledge gained through participation in site visits, allowing Fellows the opportunity to both study and experience business and entrepreneurialism firsthand.
Academic Seminar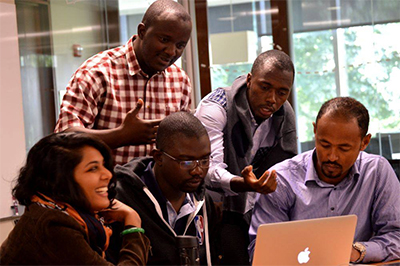 MWF Fellows clockwise from top left: David Chakombera (Zimbabwe), Alpha Yaya Souare (Guinea), Yonas Getachew (Ethiopia), Kader Kaneye (Niger), Vandana Boolell (Mauritius)
As Fellows are mid-career professionals, our program will not consist of introductory classes covering basic business and entrepreneurial topics. Rather, our six-week, intensive program is designed to expose Fellows to all aspects of the business development process, from the idea to the creation, financing and running of a start-up business. Combining business knowledge, technical savvy, and effective teambuilding, our goal is to help Fellows better assess whether an idea is a business opportunity and how to transform that opportunity into a business. Finally, Fellows will have the opportunity for hands on learning. By running simulations of companies, putting together business plans, and working on understanding product/market fit, Fellows will develop a method of thinking through the challenges they will face as either an entrepreneur or intrapreneur.
Community Service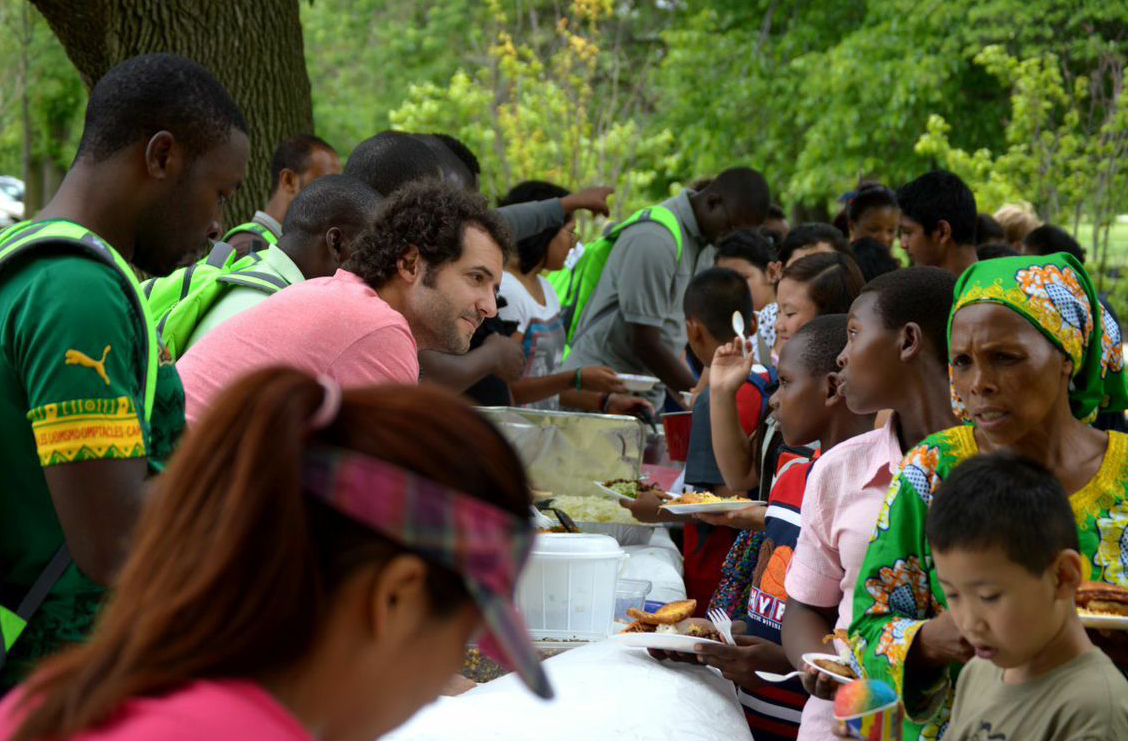 Volunteering with the nonprofits Refugee One and Pan-African Association on World Refugee Day
Our weekly community service events with a local nonprofit or community organization showcase the importance of volunteerism to community building and economic/social development. These activities will expose Fellows to a diverse group of organizations and include interaction with various communities in the Chicagoland area.
Site Visits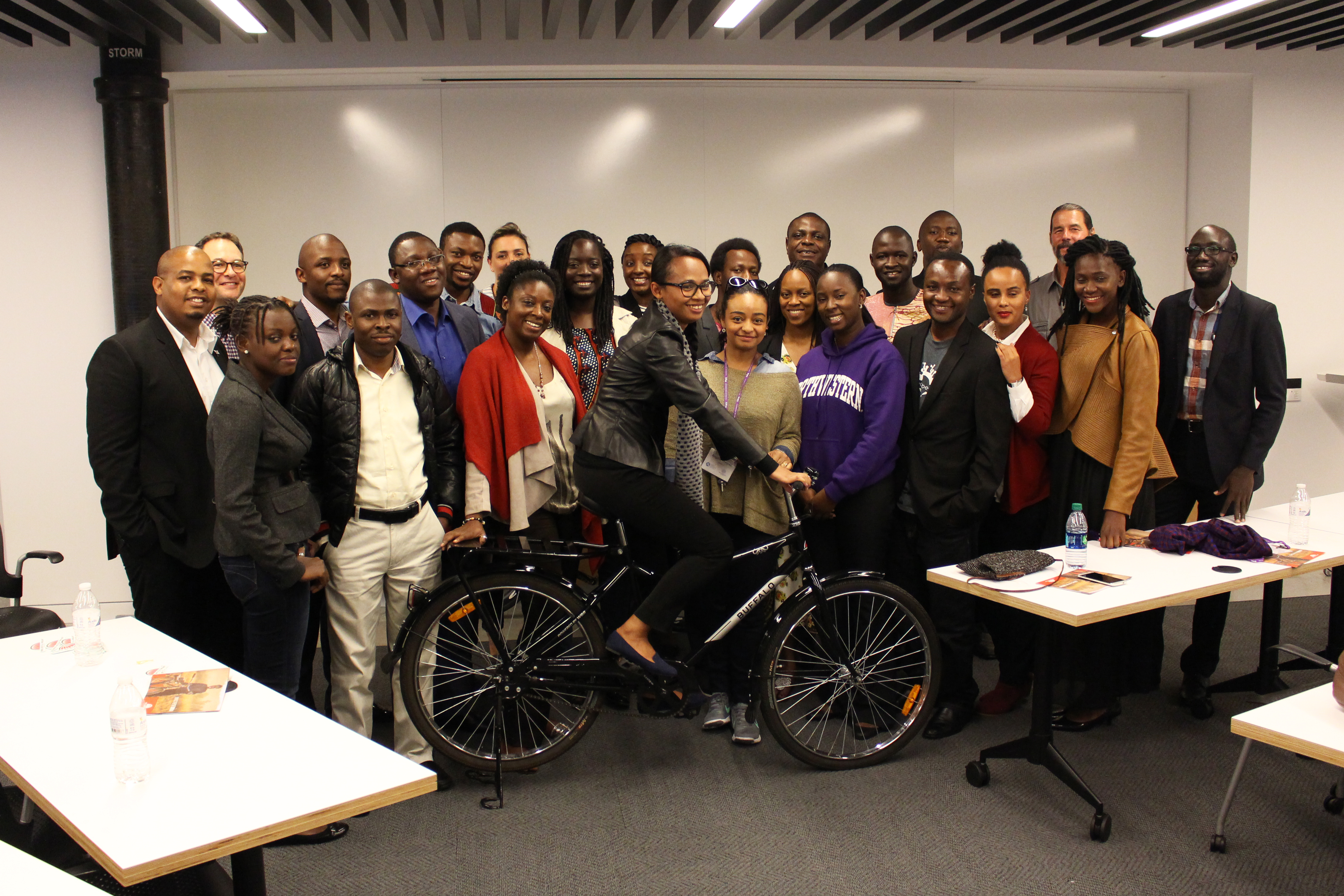 Visiting the World Bicycle Relief and SRAM Corporation
Site visits will also take place once a week at local area businesses, government offices, think tanks, NGO's, etc. that reinforce our academic curriculum. Either during or after these visits, we will hold a conversation that reflects on the experience. This dialogue will allow Fellows to explicitly connect their academic knowledge with their experiential learning.
Cultural and Civic Activities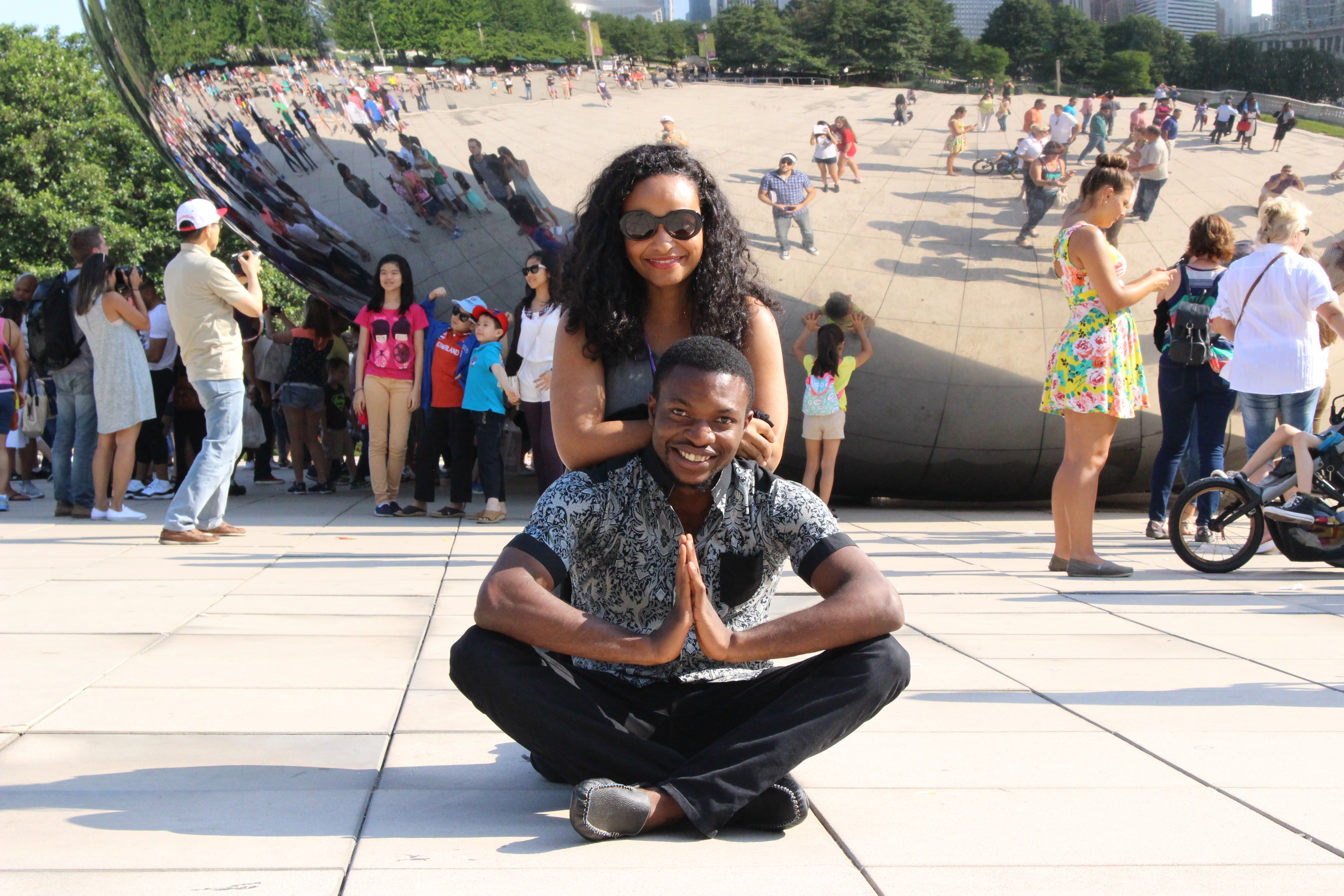 Fellows posing in front of the Bean in Chicago
Cultural and civic activities are those that expose fellows to various activities in which 'typical' Americans participate such as museum visits, concerts in the park, sporting events, etc.