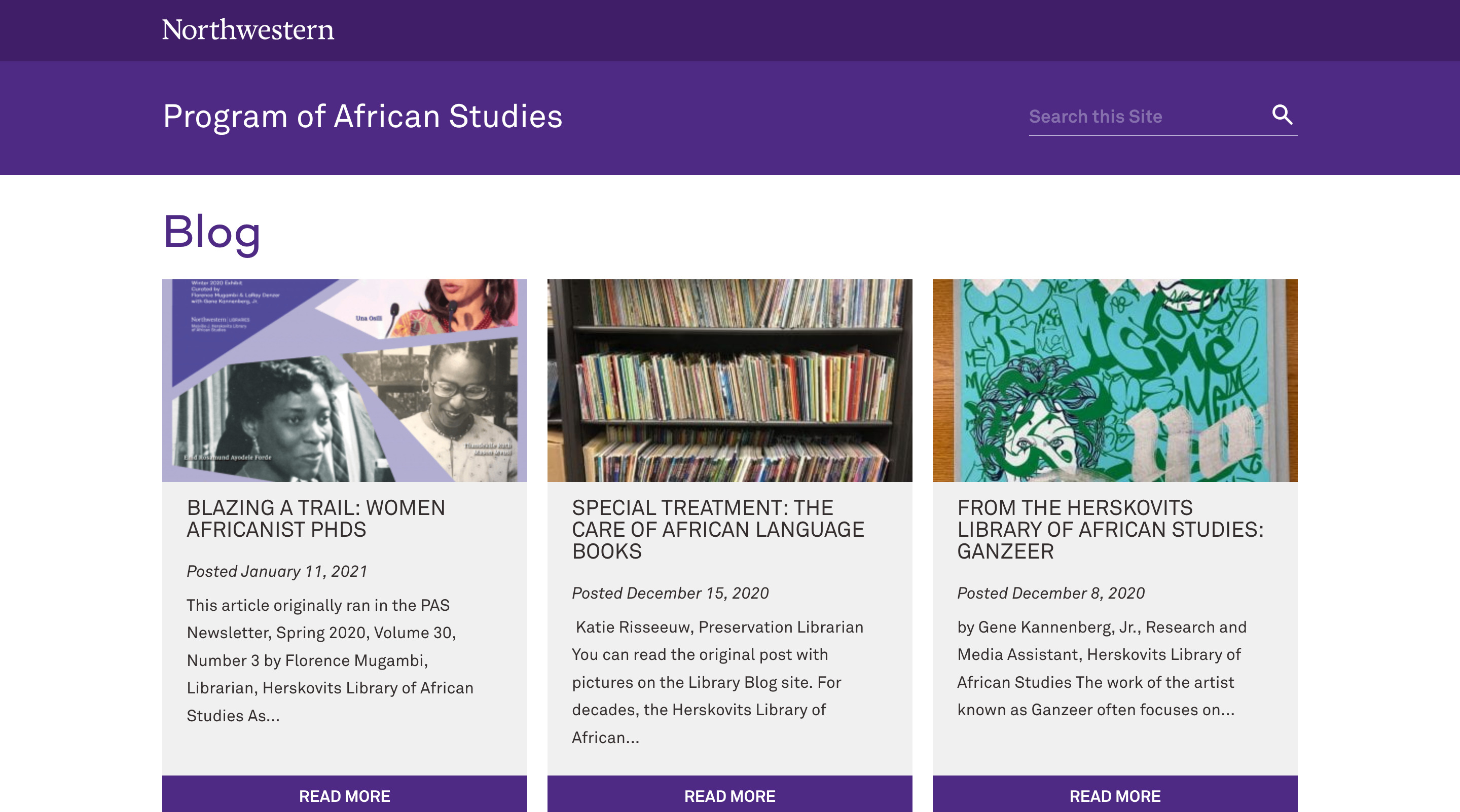 PAS Blog
Visit the Program of African Studies blog for highlights from our quarterly newsletter, exhibits from the library, treasures from our archives, PAS events, people, and more!
The fourth lecture of the 4-part video series Islam and trans-Atlantic Black Liberation is "Islam and the Black Radical Tradition" by Rasul Miller (assistant professor of history at the University of California, Irvine).


Northwestern University's Program of African Studies and The Block Museum of Art are proud to partner on the series African Heritage in Dialogue. In the first series of conversations, Looking Ahead with Caravans of Gold Partners, we follow up with institutional leaders and archaeologists in Mali, Morocco, and Nigeria who have been fundamental to developing and presenting The Block's exhibition Caravans of Gold, Fragments in Time.  Visit the PAS Blog for more information about the series.
The PAS blogsite is sharing Wana Udobang's video series "Culture Diaries." The series features African artists across mediums - film, text, fashion, music - discussing their process, inspiration, challenges, and personal stories. To kick off this partnership, the poet, filmmaker, and journalist joined PAS director Chris Abani for an informal chat about her "Culture Diaries" as well as her own artistic process.
Curated by Bimbola Akinbola (performance studies, Northwestern University), Queering Belonging is a 4-part video series that considers how community, family, and kin are being redefined and reimagined on the African continent and in the diaspora.
Events
There are no upcoming events at this time
Back to top